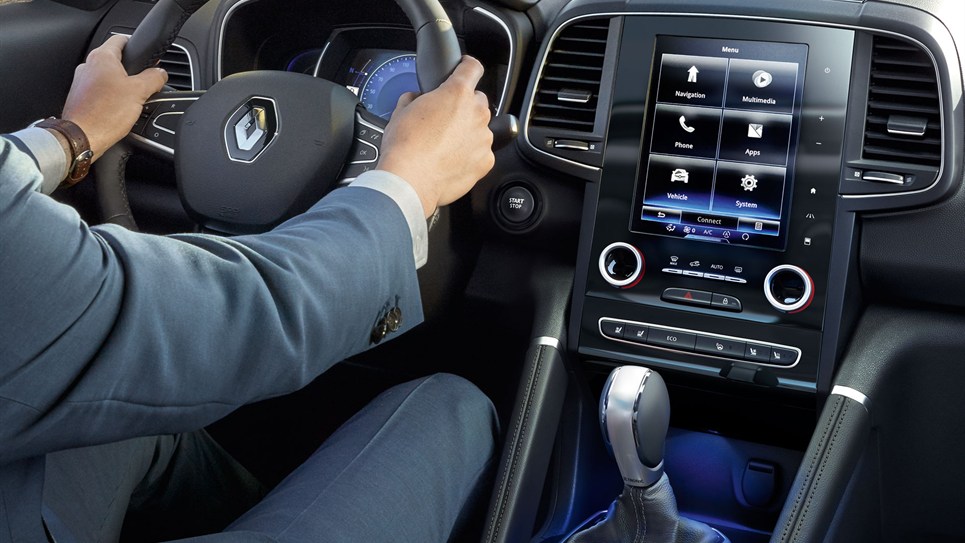 R-Link 2 Multimedia System
Located in the central area, its ergonomic system and easily identifiable icons make the Renault R-Link 2 intuitive & accessible to use. It transfers the world of smartphones into the car, multimedia become simple and tailored functionalities well adapted to the vehicle. Drivers enjoy an unprecedented human-vehicle interface that outclasses the usual functions of on-board multimedia systems and allows them to set up a vehicle that refelects their personality.

R-Link 2 can also be customised with 6 user profiles and a choice of 4 home pages. Drivers control all the comfort features, driving aids, safety and multimedia (parking sensor, camera, temperature / acoustic) at their fingertips. Finally, numerous applications are available, both standard and for download, to enrich the user experience.