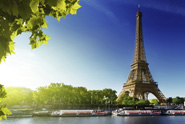 The Renault-Nissan Alliance, a partner of COP21 in Paris
Between 30th November and 11th December 2015, France will host and chair COP21, the 21st United Nations Climate Change Conference. The Renault-Nissan Alliance is an official partner of this event and will provide innovative transport solutions.
The Renault-Nissan Alliance and COP21

100% electric shuttles to be tested

The COP21 in France
The challenge: an international agreement
The event
COP21 will take place in France between 30th November and 11th December 2015 in Paris and Le Bourget. During this event, the Renault-Nissan Alliance will be providing the first 100% electric shuttle service! 200 Renault Zoe, Nissan Leaf and Nissan e-NV200 vehicles will be provided for the event's participants. Come and get involved in this event and try our 100% electric vehicles.

The challenge
A crucial deadline, this meeting should result in a new international agreement involving all countries. It should limit global warming to 2° by 2100. The objective of this conference is to offer countries solutions to help them cope with the consequences of climate change.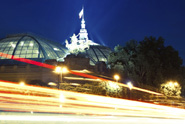 The Alliance's role at the event
Try our 100% electric vehicles at the Solutions COP21 event. The Renault-Nissan Alliance will be present to enlighten you. We will also lead conferences and discussions on climate issues.

Leader in the electric vehicle market
Electric vehicles are one of the solutions recommended by the Renault-Nissan Alliance to combat global warming. Come and meet the Renault-Nissan Alliance during the Solutions COP21 event to be held at the Grand Palais between 4th and 10th December 2015.
Renault's commitment to the environment

To manage the problems related to global warming, we recommend fully electric vehicles. Our range of Renault Z.E. vehicles offers advanced technology for reducing our environmental footprint.
---